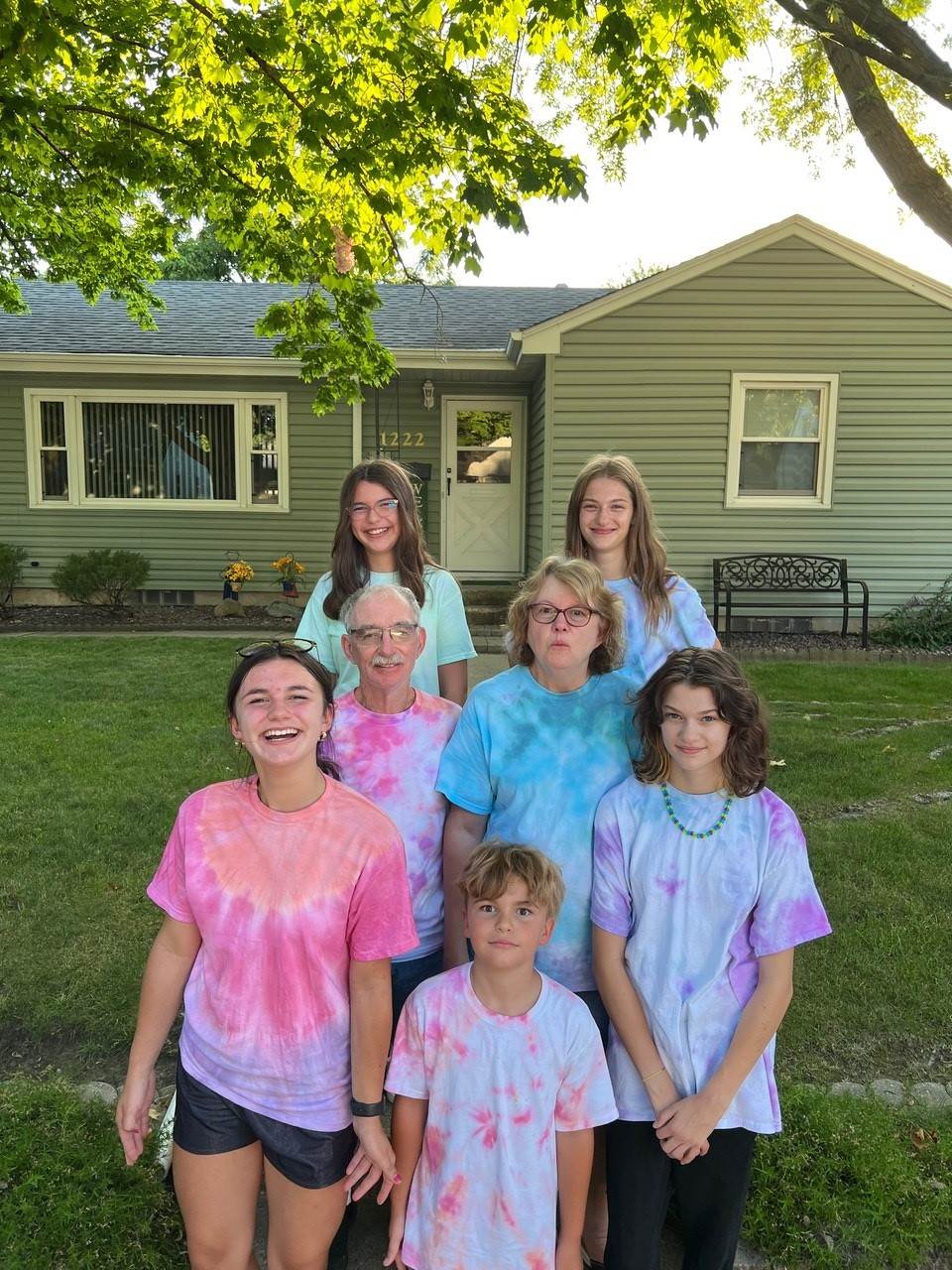 Self-Detection Helped Mason City Woman Catch Her Breast Cancer Early Said Mason City Clinic Surgeon Caitlin Lund, DO, Was Compassionate & Kind
In April 2022, mother of two, grandmother of five and retired business teacher, Gina Chenoweth, 67, of Mason City, noticed a lump in her breast. "I was pre-occupied with planning a trip to Ireland and I had had a fibroid cyst for a long time so I really wasn't concerned. But then I showed it to my sister Kim who told me I should not wait and get it looked at right away," said Gina.
"I set up an appointment and had a 3D mammogram and an ultrasound, and the radiologist said to me, 'You just saved your life.' I was diagnosed with Stage 2 breast cancer," said Gina.
"I immediately set up consultation appointments with three surgeons to discuss my  options," said Gina. "Dr. Caitlin Lund who was a relatively new general surgeon at the Mason City Clinic was the first available appointment. I had the consult with Dr. Lund and just fell in love with her. She did things that were so kind and made me feel so   comfortable. She told me to call her by her first name."
Gina had opted for a double mastectomy. "After my initial appointment with Dr. Lund, she said, 'can I give you a hug?' That's when I knew she cared about me as a person. I was not a number, I was a real person to her," said Gina.
The general surgery team at Mason City Clinic provides comprehensive management of breast cancer in diagnosed patients. The team will take different approaches to care based on the cancer's physical and biological characteristics. The patient's age, overall health and personal preferences help the team to determine whether surgery and/or radiation treatments or chemotherapy and hormone therapy are best for the patient.
Dr. Lund performed the double mastectomy and board-certified plastic and  reconstructive surgeon Mark Mulkey, MD, did the reconstruction of Gina's breasts all in one surgery on September 7, 2022. Said Gina, "Before the surgery I went into Dr. Mulkey's office with a list of questions. Dr. Mulkey is a straight shooter. He addressed all my questions and I felt comfortable moving forward."
"By the end of October, I was back to work part time at Joanne Fabrics," said Gina.
"I am so grateful to be back doing all of the things I love to do. I quilt and garden, I read and walk with my husband. We travel alot and recently we went to  Jacksonville and Sarasota, Florida. We took a trip to Ireland and England. We took a tour of the northeast U.S.  And I love the time I get to spend with my kids and grandchildren."