Interventional Pain Management
What Services Do We provide?
Pain can stop you in your tracks. It restricts your mobility. It gets in the way of what you want to do. It adversely affects the quality of your life. Why should you let it rule your life? Why let pain make your life difficult?
Does your condition slow you down or make everyday tasks very difficult? Is it keeping you from getting a good night's sleep? Is your work productivity affected? Get in touch with us.
At Mason City Clinic, we provide highly comprehensive interventional pain management and relief that keeps you going without the pain. Through evidence-based, patient-centered care and advanced treatments, we offer long-lasting solutions to pain. We can improve your way of life by eliminating the pain that's bothering you.
Contact our Interventional Pain Management Department: 641.494.5475
---
Interventional Pain Management
Interventional pain management is about eliminating pain for the millions of Americans who live with it on a daily basis by targeting the specific pain problem and occasionally using medications. We can provide you with welcome relief and better quality of life using leading-edge technology and today's most advanced treatment techniques.
Our interventional pain management physician tailors treatment to each patient's unique pain condition. For patients with multiple pain problems, we believe in relieving the worst pain first, then moving on to the second-worst pain and so on until the patient has achieved satisfactory pain relief, at the very least.
---
Epidural Steroids
An epidural steroid injection is a minimally invasive procedure that can help relieve pain caused by herniated disc or spinal stenosis. Medicines are delivered to the spinal nerve through the epidural space, the area between the protective covering of the spinal cord and vertebrae. Steroids work by reducing swelling and inflammation of injured tissue. The goal is to reduce pain so that you may resume normal activities and a physical therapy program.
---
Joint Injections
Joint injections are performed in an office or hospital setting, often with a cold spray or other local anesthetic. After the skin surface is thoroughly cleaned, the joint is entered with a needle attached to a syringe. At this point, medications can be injected into the joint space. Joint injections may decrease the accumulation of fluid and cells in the joint and may temporarily decrease pain and stiffness.
---
Kyphoplasty
Kyphoplasty is a minimally invasive procedure performed to treat vertebral compression fractures of the spine. These fractures, which can be painful and limit spine mobility, are commonly caused by osteoporosis, spinal tumors and traumatic injury. Traditional treatments of bed rest, pain medication and braces are slow to relieve the pain. By injecting bone cement into the fractured bone and restoring the vertebra height, these procedures offer patients faster recovery and reduce the risk of progressing and flattening fractures in the treated bone.
---
Radiofrequency Lesioning
Radiofrequency lesioning of nerves is a procedure that may be used to reduce certain kinds of chronic pain by preventing transmission of pain signals. This is done mostly for arthritis pain in the lumbar or cervical spine, but it can also be used to treat chronic pain from shingles. It is a safe procedure in which a portion of nerve tissue is heated to cause a long-lasting interruption in pain signals and reduce pain in that area. This procedure is sometimes called radiofrequency ablation.
---
Spinal Cord Stimulation
Spinal cord stimulation uses low-voltage stimulation of the spinal nerves to block feeling of pain. This is done by implanting a small battery-powered generator in the body that transmits an electrical current to your spinal cord. The result is a tingling sensation instead of pain. Newer methods can be programmed to have no tingling feeling. It can help manage pain and potentially decrease the use of pain medication. It may be an option if you have long-term (chronic) pain and have not found relief through traditional methods.
---
Sympathetic Nerve Block
A sympathetic nerve block targets the sympathetic nervous system, a series of nerves that spread out from your spine to your body to help control several involuntary body functions. The location of your pain usually determines where you'll receive the nerve block. Your sympathetic nerves come together outside your spine area in thick networks of nerves called ganglions. Once the involved ganglion is located, it is blocked by injecting it with an anesthetic solution, or sometimes other chemicals are used. You can go home after the procedure and return to your normal activities after a day of rest.
---
Targeted Nerve Blocks
A nerve block is an anesthetic or anti-inflammatory injection targeted toward a certain nerve or group of nerves to treat pain. The medication delivered by injection will be placed as close as possible to the nerve causing the pain. It will then "shut down" the pain receptors within the nerve(s) causing the problem. Imaging can help the doctor place the needle in exactly the right spot. The imaging itself is painless. The effects of the injection are usually immediate. However, nerve blocks are typically short-acting, but they may reset some hyperactivity in the nerve to give long-term relief.
---
Trigger Point Injection
In the TPI procedure, a small needle is inserted into the patient's trigger point, usually a small area of chronic muscle spasm. The injection contains a local anesthetic. With the injection, the trigger point is made inactive and the pain is alleviated. Usually, a brief course of treatment will result in sustained relief. The technique can be used to alleviate chronic pain involving tissue surrounding the muscle that does not respond to other treatments.
---
Why Us?
Our board-certified specialists deliver personalized care with the sole purpose of improving your movement, function and condition. Reducing pain, restoring function and improving your quality of life – that's what we do.
For additional information, please contact our Pain Management Department at 641.494.5475 or use our online form to schedule an appointment. Our pain management patients come to us from Albert Lea, Algona, Belmond, Britt, Buffalo Center, Charles City, Clarion, Cresco, Emmetsburg, Forest City, Garner, Greene, Hampton, Iowa Falls, Lake Mills, Mason City, New Hampton, Northwood, Osage, Waverly and nearby communities.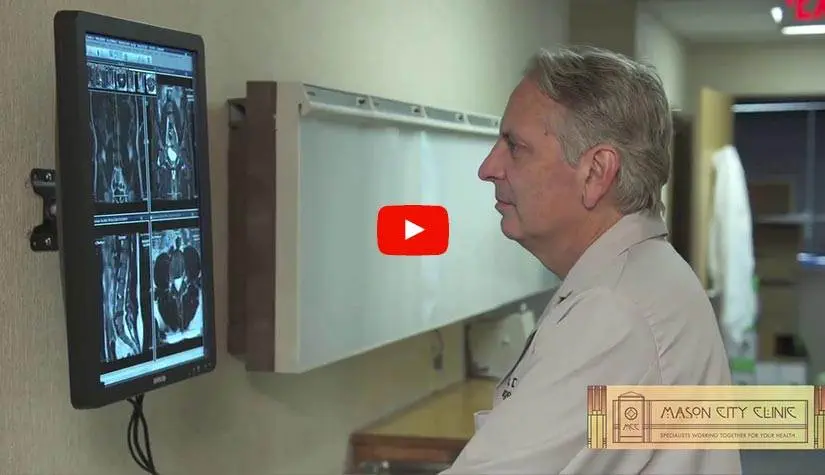 Request an Appointment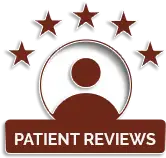 Physicians in
Interventional Pain Management
Patient Education
Outreach Clinics Served
Mitchell County Regional Health Center, Osage, IA