Neurology
What Services Do We Provide?
Disorders of the nervous system can affect the brain, spinal cord, peripheral nerves and muscles. The neurology specialty spans a number of disorders encompassed by these nervous system structures. At MCC, our neurology team focuses on helping patients with a variety of neurological health concerns, including:
Contact our Neurology Department: 641.494.5290
---
Headaches
A headache is defined as a pain in the head or upper neck. It is one of the most common locations of pain in the body and has many causes.
How are headaches classified?
Headaches have numerous causes, and in 2007 the International Headache Society agreed upon an updated classification system for headache. Because so many people suffer from headaches and because treatment sometimes is difficult, it is hoped that the new classification system will allow health care practitioners to come to a specific diagnosis as to the type of headache and to provide better and more effective treatment.
There are three major categories of headaches:
1. Primary headaches
2. Secondary headaches
3. Cranial neuralgias, facial pain and other headaches
---
Epilepsy
Epilepsy is a condition involving recurrent seizures, triggered by electrical signals in the brain. At least two seizures with no traceable cause are necessary to properly diagnose epilepsy. Regardless of severity, all seizures need to be taken care of, because they can pose dangers during activities such as driving and swimming.
---
Sleep Disorders
Sleep disorders are common conditions that involve difficulties falling asleep, staying asleep or waking up. Sleep disorders may develop as a result of changes in the brain regions and neurotransmitters, stress, anxiety, depression, poor sleep habits or many other possible causes. By not getting sufficient sleep at night, many people are affected during the day and may have difficulty completing their everyday activities.
---
Memory Disorder
Memory disorder, or dementia, is a series of age-related symptoms that involves a loss of mental skills and deteriorating brain function. Dementia literally translates to "Deprived of mind" and is most often caused by Alzheimer's disease. Symptoms of dementia occur when nerve cells die or lose communication and slowly lose their ability to function.
---
Why Us?
Our neurologist has training and experience in epilepsy treatment and sleep disorders. He also has clinical expertise in electroencephalogram (EEG), electromyogram (EMG), nerve conduction studies (NCS), evoked potentials, sleep disorders and more.
For additional information, please contact the Neurology Department at 641.494.5290 or use our online form to schedule an appointment. Our neurology patients come to us from Albert Lea, Algona, Belmond, Britt, Buffalo Center, Charles City, Clarion, Cresco, Emmetsburg, Forest City, Garner, Greene, Hampton, Iowa Falls, Lake Mills, Mason City, New Hampton, Northwood, Osage, Waverly and neighboring areas.

Request an Appointment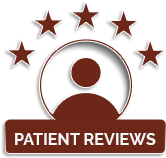 Physicians in
Neurology
Outreach Clinics Served
Franklin General Hospital, Hampton, IA
Kossuth Regional Health Center, Algona, IA