Cardiology
What Services Do We Provide?
MCC's cardiology specialists focus on treatment of diseases and conditions of the heart. A cardiologist diagnoses and treats a variety of conditions, including:
Depending on your condition, treatments may include:
Contact our Mercy Heart and Vascular Institute: 641.494.5300
---
Angina
Angina is a symptom of most heart conditions and is often the result of a decrease in blood flow to the heart. Also referred to as angina pectoris, angina is characterized primarily by chest pain and discomfort, which may be experienced as pressure, squeezing or fullness in the chest and can be mild or severe. Chest pain is often accompanied by nausea, fatigue, shortness of breath, sweating and dizziness.
---
Balloon Angioplasty
Balloon angioplasty is a minimally invasive procedure commonly used to treat coronary artery disease and other heart conditions. During this procedure, a long, thin tube called a catheter is inserted into a blocked artery to help expand it and allow sufficient blood and oxygen to reach the heart. This relieves symptoms such as chest pain and shortness of breath and also reduces the risk of heart attack.
---
Cardiac Catheterization
Cardiac catheterization is a procedure used to diagnose and treat conditions of the heart with the use of a long, thin tube called a catheter. The catheter is inserted into a blood vessel in the arm, groin or neck area and then guided to the heart. At the heart, the catheter can be used to:
Detect any blockages or abnormalities
Take a blood or muscle sample
Measure blood pressure and oxygen levels
Detect congenital heart defects
---
Cardioversion
Cardioversion is a procedure used to treat irregular heart rhythm, a condition known as arrhythmia. Arrythmia can prevent the heart from pumping enough blood to the rest of the body and can eventually lead to a stroke, heart attack or cardiac arrest. Cardioversion helps restore a normal heartbeat through a noninvasive procedure.
---
Electrocardiogram (ECG or EKG)
An electrocardiogram (ECG or EKG) is a noninvasive diagnostic exam performed to detect electrical activity in the heart. It is commonly performed after patients have experienced heart attack symptoms, including chest pain, shortness of breath and heart palpitations, or as part of a routine heart disease screening. An ECG produces a record of waves that relate to the electrical impulses that occur during each beat of a patient's heart.
---
Heart Attack
A heart attack occurs when a coronary artery is suddenly blocked and cannot supply the heart with blood and oxygen. This causes damage and gradual death of the heart muscle and requires immediate treatment to save the patient's life.
---
Heart Disease
Your heart is a muscle that acts as a pump. After receiving oxygen from the arteries wrapped around its surface, the heart will pump blood throughout your body. If this oxygen flow becomes limited or blocked, you could have a heart attack or a stroke.
---
Cholesterol
Cholesterol is a substance that is found in your body and in animal food sources. It is found in the bloodstream and body cells of humans. It does serve a purpose, but too much cholesterol in your system is not healthy. It can also be a risk factor for heart disease.
---
Heart Failure, Congestive Heart Failure
Heart failure occurs when the heart cannot pump oxygen-rich blood quickly enough, blocking the rest of the body from receiving the nutrients it needs. This condition usually develops over time as the heart weakens from disease or defects and cannot pump properly.
---
High Blood Pressure
High blood pressure, also known as hypertension, occurs when the pressure of the blood flowing against the blood vessel walls is above the normal range. It is written in two sets of numbers, for example, 120/70. The first number is the systolic reading, which is the pressure when the heart is beating. The second number is the diastolic number, the pressure when the heart is resting. High blood pressure occurs when the systolic reading is elevated above 140 or higher and/or the diastolic reading is 90 or above.
---
Implantable Cardioverter Defibrillator
An implantable cardioverter defibrillator (ICD) is a small device used to control arrhythmias and monitor the heart in people at a high risk for fibrillation, heart failure or other serious conditions. This device sends electrical pulses or shocks to help restart or defibrillate the heart through wires that are connected to one or more of the heart's chambers.
---
Nuclear Stress Test
A nuclear stress test is similar to an exercise stress test but combines elements of a nuclear imaging exam to provide more accurate results than a standard exercise electrocardiogram. A typical stress test involves the patient exercising on a treadmill while electrodes attached to the body record the heart's response to physical activity. This is done through an electrocardiogram (EKG). During a nuclear stress test, a radioactive substance is injected into the bloodstream.
Why Us?
Board-certified in cardiology, cardiovascular disease, nuclear cardiology, cardiac electrophysiology and interventional cardiology, our specialists have well over 100 years of combined experience and extensive medical training, including advanced fellowship training from the most prestigious institutions, to provide patients at Mason City Clinic with the latest state-of-the-heart care.
To learn more about our cardiology services, please call 641.494.5300 today or use our online form to schedule an appointment. Our cardiology patients come to us from Albert Lea, Algona, Belmond, Britt, Buffalo Center, Charles City, Clarion, Cresco, Emmetsburg, Forest City, Garner, Greene, Hampton, Iowa Falls, Lake Mills, Mason City, New Hampton, Northwood, Osage, Waverly and surrounding locations.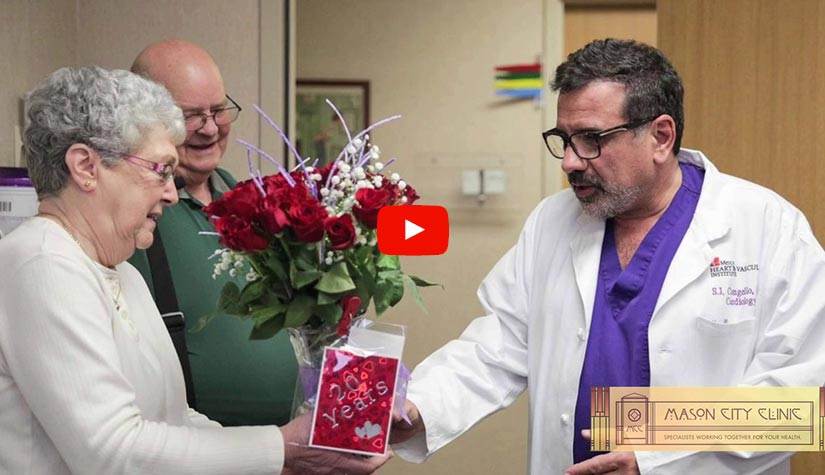 Request an Appointment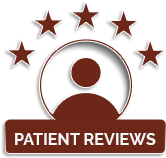 Physicians in
Cardiology
Patient Education
Outreach Clinics Served
Belmond Medical Center, Belmond, IA
Hansen Family Hospital, Iowa Falls, IA
Floyd County Memorial Hospital, Charles City, IA
Franklin General Hospital, Hampton, IA
Hancock County Health Services, Britt, IA
Kossuth Regional Health Center, Algona, IA
MercyOne New Hampton Medical Center - New Hampton, New Hampton, IA
Mitchell County Regional Health Center, Osage, IA
Palo Alto County Health System, Emmetsburg, IA
Regional Health Services of Howard County, Cresco, IA
Wright Medical Center, Clarion, IA