Gastroenterology
What Services Do We Provide?
MCC's Gastroenterology Department focuses on diagnosing and treating a wide variety of digestive illnesses and health conditions. We treat many common gastroenterological conditions such as:
We routinely perform diagnostic and therapeutic upper endoscopy and colonoscopy.
Contact our Gastroenterology Department: 641.494.5350
---
Capsule Endoscopy
While recent technology has made examining the upper gastrointestinal tract and colon much easier, the small intestine remains a difficult area to reach without surgery. Although parts of the intestine can be seen during colonoscopy or upper endoscopy, those procedures do not reach far enough to view the entire area.
---
Irritable Bowel Syndrome (IBS)
Irritable bowel syndrome (IBS) is a common functional disorder of the intestines. A functional disorder means that the muscles of the organs are functioning abnormally. IBS affects as many as one in five people in the US.
---
Inflammatory Bowel Disease (IBD)
Inflammatory bowel disease (IBD) is a group of conditions that cause inflammation of the intestine and result in abdominal pain and diarrhea. IBD involves ulcerative colitis and Crohn's disease, which affect different areas of the stomach but share many of the same symptoms. Crohn's disease is a chronic condition with no cure, but many cases of ulcerative colitis can be cured by surgically removing the colon.
---
Hepatitis
Hepatitis A is an inflammation of the liver caused by highly contagious viral infections. It is most often passed through contaminated food or water, or from close contact with an infected person, but may also be transmitted sexually or through sharing needles. Although hepatitis A is not usually serious, certain measures are recommended to prevent this infection.
Hepatitis B is a liver infection caused by a viral infection that can become a serious, chronic condition and may permanently damage the liver. This infection is spread through the blood and other bodily fluids of an infected person and can be transmitted through shared needles, sexual contact or even traveling to contaminated areas of the world.
Hepatitis C is a chronic liver infection that is considered the most serious of all the hepatitis viruses, as it can lead to cancer, liver failure or cirrhosis. This virus is spread mostly through blood and can be transmitted through shared needles or blood transfusions. There is no vaccine for hepatitis C and no treatment to cure the condition either.
---
GERD and LPR
Gastroesophageal reflux disease (GERD), commonly known as acid reflux, is a chronic condition associated with frequent heartburn. GERD occurs when acidic content from the stomach regurgitates or refluxes into the esophagus, causing inflammation and damage to the lining of the esophagus. For surgical treatment options for GERD, click here.
---
Diverticulitis
Diverticulitis is caused by a condition called diverticulosis, which involves small pouches (diverticula) in the digestive tract and is common in people over the age of 40. Nearly half of people in the US experience diverticula by the time they are 60. Diverticula can occur anywhere within the digestive tract but are most common in the large intestine (colon).
---
Crohn's Disease
Crohn's disease is an inflammatory bowel disease (IBD) that causes chronic inflammation of the gastrointestinal tract. It can occur anywhere in the tract, but it is most frequently found in the small intestine. The intestine can become inflamed as a result of infection or an abnormal immune system reaction.
---
Colorectal Cancer
Colon cancer refers to cancer of the large intestine (colon) while rectal cancer refers to cancer of the last six inches of the colon (rectum). Cancers affecting either of these organs are collectively known as colorectal cancer. Colorectal cancer is the third-most common cancer in men around the world and the fourth-most common in women.
---
Colon Polyps
Colon polyps are a common condition that affect up to 30% of older adults in the US. This condition is characterized by a small cluster of cells that form on the lining of the colon, also known as the large intestine. Most polyps are not cancerous and are simply a result of abnormal cell growth, but some can gradually turn into colon cancer, so regular screening and removal of all polyps is important.
---
Colonoscopy
Colonoscopy is a diagnostic procedure that allows your doctor to visually examine the inside of the colon for closer inspection of irregularities. This is accomplished by inserting a tube with a camera on the end into the anus and through the colon. The images from the camera are viewed either through the instrument or on a display monitor.
---
Celiac Disease
Celiac disease, also known as celiac sprue, is a chronic digestive disorder classified by gluten intolerance. Gluten is a type of protein found in wheat, rye and barley. It is most often found in foods like bread, pasta and pizza crust, but it can also be found in products like medicine and lipstick. While this condition was once considered rare, it now affects more than 2 million people in the United States
---
Colon Cancer Screening Can Save Your Life
Call us to learn how
Colon cancer is the third-most commonly diagnosed cancer and the second-leading cause of cancer death in men and women. About 90% of colon cancer cases are diagnosed in adults over age 50. Last year, more than 50,000 Americans died from colon cancer. Most of those deaths could have been avoided. Most of those folks were unaware that, with early detection and treatment, they could have had a 90% survival rate. So if you are over 50 and you have not had a colon cancer screening (70% of Iowa's adults over 50 have not been screened), there has never been a better time than right now or a better place than Mason City Clinic.
Instead of worrying needlessly about colon cancer or other life-threatening digestive problems, get yourself screened by a Mason City gastroenterologist.
Why Us?
Our board-certified gastroenterologist has the experience and extensive medical training, including advanced fellowship training in gastroenterology, to give the best available care to patients at Mason City Clinic. Patients benefit from easier procedures, including colonoscopy, endoscopic ultrasound and capsule endoscopy, faster recoveries and better outcomes. We treat patients of all ages. We deliver compassionate, patient-centered care and convenience from one easily accessible location.
To learn more about our GI services, please call 641.494.5350 today or use our online form to schedule an appointment. Our GI patients come to us from Albert Lea, Algona, Belmond, Britt, Buffalo Center, Charles City, Clarion, Cresco, Emmetsburg, Forest City, Garner, Greene, Hampton, Iowa Falls, Lake Mills, Mason City, New Hampton, Northwood, Osage, Waverly and close-by communities.

Request an Appointment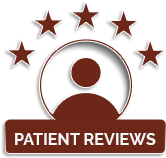 Physicians in
Gastroenterology