Cardiac and Thoracic Surgery
What Services Do We Provide?
ADULT CARDIAC SURGERY
Aortic Aneurysm Repair
Aortic Dissection Repair
Aortic Valve Repair and Replacement
Arrhythmia Surgery
Advanced mechanical support
(ECMO/Impella)
Coronary Artery Bypass
Grafting (CABG)
Endovascular Aneurysm Repair (EVAR)
MAZE Surgery
Mitral Valve Repair and Replacement
Open Heart Surgery
Pericardial Window
Septal Defect Repair
Robotic Cardiac Surgery
Transcatheter Aortic valve replacement (TAVR)
Thoracic Endovascular Aortic Repair (TEVAR)
GENERAL THORACIC
Common diagnoses often treated with General Thoracic Surgery include cancers of lung and esophagus, gastroesophageal reflux disease, dysphagia, Hiatal hernias, achalasia, pneumothorax, pleural effusion, and many others.
Common Procedures:
Lung: Tracheostomy, video-assisted thoracoscopic surgery (VATS), Robotic lung and mediastinal surgery, wedge resection, lobectomy, pneumonectomy, pleurodesis, PleurX catheter placement, endobronchial valves, stent placement, decortications, mediastinoscopy, EBUS
Foregut: Esophagogastroduodenoscopy (EGD), esophageal dilation, feeding tube placement, conventional myotomy (achalasia surgery), fundoplication (anti-reflux surgery), lower esophageal sphincter enhancement (LINX), hernia repairs (Hiatal, paraesophageal), esophageal stent, esophagectomy
Other: Mediastinal tumor
resections, thymectomy, chest wall resection, pericardial window
---
Heart Valve Surgery
Close to 1 million heart valve operations are performed in the United States each year, and nearly all of these operations are done to repair or replace heart valves. The success rate of heart valve replacement/repair is very high, and advances in surgical treatment of diseased heart valves can pinpoint with great accuracy the location, type and extent of valve disease.
What is heart valve replacement/repair?
Valve repair can be done by using a ring to support a person's diseased valve, using tissue patches to cover holes or tears in the valve or removing calcium buildup from the valve. An artificial valve may be mechanical or biological. Sometimes a patient's own tissue can be used for heart valve replacement.
Procedure
The average time required for heart valve surgery is four hours. Your heart valve surgery will be performed by a specialized team. In traditional heart valve replacement/repair surgery, the patient's vital functions will be fully supported by a cardiopulmonary bypass pump (or a "heart-lung machine"), which takes over the function of the heart and lungs, blood circulation and oxygen content of the body.
Postsurgery/recovery
You can expect to stay in the hospital for about a week, including at least one to three days in the intensive care unit (lCU) to monitor your heart, blood pressure, respiration, and other bodily functions. Necessary medication will be prescribed by your physician and postoperative care, including incision care, nutrition, exercise, and diet, will be discussed at length. It is important that patients take an active role in educating themselves about the limitations, if any, that heart valve replacement/repair will place on their unique lives.
To learn more about our cardiac and thoracic services, please call 641.494.5300 today or use our online form to schedule an appointment. Our cardiac and thoracic surgery patients come to us from Albert Lea, Algona, Belmond, Britt, Buffalo Center, Charles City, Clarion, Cresco, Emmetsburg, Forest City, Garner, Greene, Hampton, Iowa Falls, Lake Mills, Mason City, New Hampton, Northwood, Osage, Waverly and nearby areas.

Request an Appointment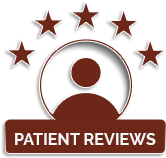 Physicians in
Cardiac and Thoracic Surgery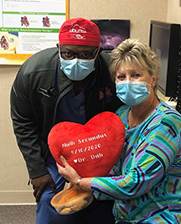 Kathy Shaffer was 'Nulli Secundus' or 'Second To None' When She Had Triple Bypass Surgery at MercyOne North Iowa Heart Center
Kathy Shaffer

Said Kathy, "Many men on my side of the family have had heart problems, but the women haven't so I assumed I was ok. I had experienced some pressure on my chest when walking or exercising for 15 minutes or more, but I thought I was just out of shape, or attributed it to my acid reflux. What I have learned is heart disease symptoms are different for women than men."
Read More