Cornerstone Physical Therapy
What Services Do We Provide?
You shouldn't have to live with the pain and lost function of a physical injury. At Cornerstone Physical Therapy, we provide physical therapy services for all ages and patient populations, including but not limited to:
Postoperative care/rehabilitation
Sports medicine and treatment of athletic injuries
Assessment/treatment of musculoskeletal injuries
Assessment/treatment of back injuries
Post-stroke rehabilitation
Rehabilitation for other neurological impairments
Gait, balance and fall prevention program
We provide evidence-based, patient-centered individual treatments with a focus on improving function and movement. Each treatment session will consist of one-on-one care directed by your physical therapist or physical therapist assistant. Our focus is to decrease your pain by restoring proper function of the affected area through therapeutic exercise, strengthening and re-education of movement patterns and joint mechanics.
Why Us?
Our Cornerstone Physical Therapy team uses the latest clinically proven treatments and manual therapy techniques to relieve pain and restore function. We focus on you as an individual and deliver compassionate care that fits your personal needs and treatment goals. We're open Monday through Friday at 7 am with early morning and afternoon appointments for your convenience.
To learn how our physical therapy and sports medicine services can get you back to your life, please call 641.494.5255 today or use our online form to schedule an appointment. We welcome patients from Albert Lea, Algona, Belmond, Britt, Buffalo Center, Charles City, Clarion, Cresco, Emmetsburg, Forest City, Garner, Greene, Hampton, Iowa Falls, Lake Mills, Mason City, New Hampton, Northwood, Osage, Waverly and surrounding communities.

Request an Appointment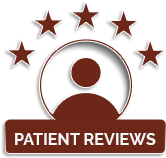 Locations
520 S. Pierce Ave. Ste. 224, Mason City