Infectious Diseases
What Services Do We Provide?
Mason City Clinic's Infectious Diseases Department offers in-depth evaluation and management of adult patients with bacterial, fungal, parasitic and viral diseases, including HIV and its complications, bone and joint infections, mycobacterial diseases, Lyme disease and tropical infections.
We also provide consultation services, including assessment of complications and prevention of infections associated with states of immunosuppression, such as chemotherapy and other immunosuppressive therapies, and prevention of infectious diseases during travel, including vaccinations.
Our fellowship-trained infectious diseases specialist will provide in-hospital and office consultation to deliver the best available care to adult patients.
Many common infections can be treated by your personal physician. Your doctor might refer you to an infectious disease specialist when:
An infection is difficult to diagnose
An infection is accompanied by a high fever
A patient does not respond to treatment
A healthy person plans to travel to a foreign country or a location where infection risk is higher
Treating illnesses becomes a part of a patient's overall care, for example a patient with HIV/AIDS
In all of these cases, the specialized training and diagnostic tools of the infectious diseases specialist can help determine the cause of your infection and the best approach to treatment.
Why Us?
Our fellowship-trained infectious disease specialist has the expertise and medical training to deliver the best available care to infectious disease patients of all ages at Mason City Clinic. Patients benefit from thorough diagnostic testing and the most advanced treatments, leading to better outcomes. We deliver compassionate, patient-centered care and convenience from one easily accessible location.
To learn more about infectious diseases at MCC or to make an appointment, call our Infectious Diseases Department at 641.428.6999. We welcome patients from Albert Lea, Algona, Belmond, Britt, Buffalo Center, Charles City, Clarion, Cresco, Emmetsburg, Forest City, Garner, Greene, Hampton, Iowa Falls, Lake Mills, Mason City, New Hampton, Northwood, Osage, Waverly and nearby locations.

Request an Appointment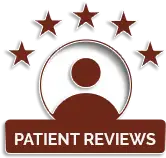 Physicians in
Infectious Diseases