Orthopedics
What Services Do We Provide?
We deliver world-class comprehensive orthopedic services from a team of board-certified orthopedic physicians with subspecialties in sports medicine, hand and upper extremity surgery and foot and ankle surgery, among others. The most common services MCC orthopedics provides are:
---
For the Knee
ACL injuries
ACL injuries are extremely common, especially among competitive athletes who subject their knees to all kinds of stresses from running, bending, twisting and flexing. The anterior cruciate ligament (ACL) stabilizes the knee. When injured, the knee becomes unstable and slides forward too much to allow normal motion.
ACL reconstruction
A tear in the ACL is one of the most common knee injuries. ACL tears occur most often in athletes. ACL reconstruction is usually not performed by the orthopedic surgeon until several weeks after the injury, when swelling and inflammation have been reduced. The torn ligament is completely removed and replaced with a new ACL. Simply reconnecting the torn ends will not repair the ACL. Part of another ligament, usually from the knee or hamstring, is used to create a graft for the new ACL. Choosing the proper type of graft depends on each patient's individual condition. ACL surgery requires a few months for full recovery and physical rehabilitation will be needed as well.
Knee replacement
Depending on the extent of damage to structures inside the knee, we may recommend either a total knee joint replacement or a partial joint replacement, sometimes referred to as a unicondylar knee replacement. Our orthopedic surgeons are skilled and experienced with all types of knee replacement.
Meniscus tear
A torn meniscus is a common injury often caused by forcefully twisting or rotating the knee. It can also be a result of degenerative changes in older adults. A meniscus tear can be repaired by an orthopedic surgeon through arthroscopic surgery. The menisci are C-shaped pieces of tough cartilage that rest on either side of the knee, between the thigh bone and shin bone.
Knee arthroscopy
Arthroscopic surgery of the knee is a minimally invasive procedure performed by an orthopedic surgeon using arthroscopic instruments, small incisions and precision surgical techniques. Many professional athletes have undergone knee arthroscopy to repair tendon and ligament tears to the ACL, MCL, meniscus and PCL.
---
For the Hand and Wrist
Carpal tunnel release
Carpal tunnel release is an outpatient procedure performed to relieve pressure on the median nerve and reduce the symptoms of carpal tunnel syndrome. This procedure can help restore muscle strength and dexterity and is typically performed on patients who have had persistent symptoms that do not respond to conservative treatment methods.
Colles' fracture treatment
Also known as a broken wrist, a Colles' fracture is the most commonly broken bone in the United States, accounting for 10 percent of all broken bones. While it typically occurs as a result of sports-related injuries, falling onto an extended arm can also break the associated wrist. Symptoms of a Colles' fracture may include pain, tenderness, bruising, deformity, and swelling of the wrist.
---
For the Shoulder
Frozen shoulder
Frozen shoulder, also known as adhesive capsulitis, is a common condition that causes pain and stiffness in the shoulder as a result of a tightening or thickening of the capsule that protects the structures of the shoulder. Although the specific cause of this condition is not known, it most often occurs after recent immobilization of the joint or as a complication of diabetes.
Shoulder replacement
When arthritis, chronic illness or traumatic injury damages your shoulder, causes constant pain and limits your range of motion, you should consider joint replacement. The best way to relieve pain and restore function to the shoulder when other treatments have failed is a shoulder joint replacement. We can replace the entire shoulder joint or just part of it using full or partial prostheses (artificial joints).
Labral repair
Your shoulder is a ball-and-socket type joint. The labrum is a section of cartilage (rubbery tissue) attached along the rim of your shoulder socket. It's designed to help keep the ball joint in place. When this cartilage is torn by injury or aging, it is called a labral tear, and it must be surgically repaired in order to heal properly. If left to heal on its own, it will heal unevenly and may cause other problems.
Reverse shoulder
If you have a severely damaged shoulder joint, a reverse shoulder replacement may be an option for you. In a reverse shoulder replacement, the normal ball-and-socket relationship of the joint is reversed to create a more stable joint.
Rotator cuff repair
The rotator cuff is made up of muscles and tendons that connect the bones of your shoulders. Injury to the rotator cuff can cause pain and loss of shoulder mobility. And that's the last thing you need on the busiest, most mobile joint in your body. Our orthopedic surgeons are skilled with rotator cuff repairs. When nonsurgical therapies and treatments fail, they can surgically repair a severely torn rotator cuff.
Shoulder arthroscopy
Shoulder arthroscopy is minimally invasive arthroscopic surgery of the shoulder to repair damage from arthritis, overuse or traumatic injury. With shoulder arthroscopy, surgeons use much smaller incisions so patients experience less pain, less scarring and faster recovery.
---
For the Hip
Fracture care
A fracture is a break or crack in a bone that occurs when the bone cannot withstand outside forces, often as a result of trauma or disease. Fracture, break and crack all refer to the same thing. Fractures can range from a small crack in the bone to complete separation. Hip fractures are often caused by falls, motor vehicle accidents or sports injuries. Normal activities can also cause fractures for people at a higher risk, including those with low bone density (osteoporosis), bone tumors, cancer or brittle bone disease (osteogenesis imperfecta).
Hip replacement
Sometimes the best way to relieve pain and restore function to a joint is for an orthopedic surgeon to replace all or part of it with prosthesis (an artificial joint). Hip replacement prostheses are intended to restore function to the joint and relieve pain associated with arthritis, other chronic conditions, or traumatic injury. Prostheses are designed to move like a regular joint. They are made of durable plastic and metal parts that fit together snugly but glide smoothly. The hip replacement pieces are shaped like the structures they replace – for example, the damaged bones in a ball-and-socket joint of a hip or shoulder are replaced with a metal ball and plastic socket. They are held to the surrounding bone either with a locking mechanism or with special bone cement.
---
For the Ankle and Foot
Total ankle replacement
Total ankle replacements, also known as total ankle arthroplasty (TAA) is a surgical procedure used to treat ankle arthritis caused by normal wear and tear due to aging or from a broken ankle or dislocation. The goal of a TAA is to improve ankle motion and lessen patient's pain during activity. Click on the following link for more information:
Patient Guide: Total Ankle Replacement
To learn more about our orthopedic services, please call 641.494.5210 today or use our online form to schedule an appointment. Our orthopedics patients come to us from Albert Lea, Algona, Belmond, Britt, Buffalo Center, Charles City, Clarion, Cresco, Emmetsburg, Forest City, Greene, Hampton, Iowa Falls, Lake Mills, Mason City, New Hampton, Northwood, Osage, Waverly and nearby areas.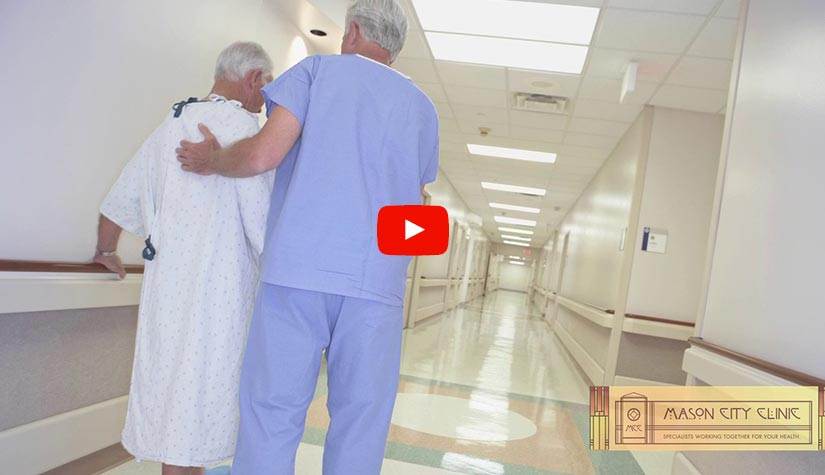 Request an Appointment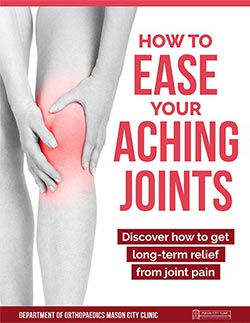 "How To Ease Your Aching Joints"
Get the Free Guide Now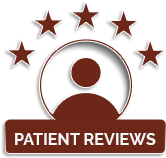 Physicians in
Orthopedics
Patient Education
Outreach Clinics Served
Hansen Family Hospital, Iowa Falls, IA
Floyd County Memorial Hospital, Charles City, IA
Franklin General Hospital, Hampton, IA
Hancock County Health Services, Britt, IA
Kossuth Regional Health Center, Algona, IA
Mercy Medical Center, Forest City, IA
MercyOne New Hampton Medical Center - New Hampton, New Hampton, IA
Mitchell County Regional Health Center, Osage, IA
Mercy Family Clinic – Buffalo Center, Buffalo Center, IA
Mercy Family Clinic – Greene, Greene, IA
Mercy Family Clinic – Lake Mills, Lake Mills IA
Garner Medical Clinic, Garner, IA