Vascular Surgery
What Services Do We Provide?
Vascular surgery is a surgical subspecialty that focuses on the vascular system – the complex network of arteries and veins that carry blood throughout the human body. At MCC's Mercy Heart Center and Vascular Institute, we provide medical therapy, minimally invasive catheter procedures and surgical reconstruction, when necessary, to treat:
We offer treatments including:
Contact our Mercy Heart Center and Vascular Institute: 641.494.5261
---
Abdominal Aortic Aneurysm
An aneurysm is a localized, balloon-like expansion in a blood vessel, caused by weak vessel walls. The abdominal aorta refers to the part of the aorta (the artery that carries oxygen-rich blood from the heart to the legs) between the diaphragm and the legs. Hence, when a bulge occurs in the abdominal aorta, it is called an abdominal aortic aneurysm. Most aortic aneurysms occur in the abdomen, and most abdominal aortic aneurysms occur beneath the kidneys and may continue into the iliac (leg) arteries.
---
Aneurysm Repair
An aneurysm is an abnormal bulge in the wall of an artery. They can occur in the brain, intestine, neck, spleen, legs or heart. Aneurysms usually develop wherever pressure is strongest, i.e., in areas where blood vessels divide and branch off to other parts of the body. Aneurysms are extremely risky: If the aneurysm bursts, it can cause life-threatening internal hemorrhaging. Approximately 15,000 Americans die each year from ruptured aortic aneurysms alone, and ruptured aortic aneurysms are cited as the tenth-leading cause of death among men over 50 in the US.
Treatment and Surgical Abdominal Aortic Aneurysm Repair Procedures
Once an aneurysm is identified, effective treatments include: rupture prevention with early diagnosis and monitoring with medication, in which appropriate adjustments to treatment are made if anything changes, such as enlargement of the aneurysm. The other is aneurysm repair, in which vascular surgery is performed if it is believed the aneurysm is near bursting. The outlook on surgical intervention is generally excellent if the aneurysm is caught in time.
---
Carotid Endarterectomy
Carotid endarterectomy is a surgical procedure performed to remove plaque buildup from the carotid arteries. This vascular surgery is usually recommended for patients who have suffered from a transient ischemic attack (TIA) or a stroke and whose carotid arteries are at least 70 percent clogged. Carotid endarterectomy usually takes about an hour.
Carotid Endarterectomy Procedure
A carotid endarterectomy vascular surgery begins with an incision in the neck, exposing the narrowed carotid artery. At this point, a shunt may be used to direct blood flow away from the area being operated on. Then the surgeon opens the artery and removes the plaque, usually in one piece. In some cases, a vein from the leg is grafted onto the carotid artery to widen it. The shunt is then removed and all incisions are closed.
---
Carotid Duplex
Carotid duplex is a diagnostic procedure that uses ultrasound to detect blood flow problems in the carotid arteries, which are located in the neck and send blood to the brain. Blood clots and narrowed arteries are among the conditions that can be diagnosed through a carotid duplex. This test is commonly performed on patients who recently had a stroke or transient ischemic attack (TIA).
---
Claudication
Claudication is a symptom of pain in the legs caused by too little blood flow and is generally associated with conditions such as peripheral artery disease or atherosclerosis. Patients with this condition often experience pain that worsens while exercising, discolored skin or ulcers, weakness or burning in the affected area. While it primarily occurs in the legs, claudication can also affect the arms. If left untreated, claudication can lead to serious skin ulcers and other injuries.
---
Peripheral Artery Disease
Peripheral artery disease is a serious vascular condition involving buildup of plaque within the peripheral arteries of the legs and feet. Plaque is made up of fat, cholesterol, calcium, fibrous tissue and other substances in the blood and can accumulate as a result of several different factors. The buildup of plaque or blood dots can severely narrow or block the arteries and limit the flow of oxygen-rich blood to your body. Peripheral artery disease usually affects the legs, but also can affect the arteries that carry blood from your heart to your head, arms, kidneys and stomach. Fortunately, there are several treatment options available to relieve symptoms and prevent the disease from further progressing, including several life changes and minimally invasive treatments. Our doctors will discuss these options with you to determine the most effective treatment for your individual conditions.
---
VNUS Closure®
VNUS Closure® is a minimally invasive alternative to vein stripping for treatment of varicose veins and their common underlying cause, venous reflux. Instead of surgically removing the diseased vein, the VNUS Closure® procedure delivers radio frequency (RF) energy via a catheter to the clogged vein, which shrinks in the heat and eventually closes. Anesthetic and a saline solution are also injected to numb the leg, squeeze blood from the vein and protect surrounding tissue. Ultrasound imaging is used to locate the treatment site, guide the catheter and confirm that the vein has been fully closed.
Why Us?
Our surgeon has more than 20 years of experience and advanced training in vascular surgery. He has participated in numerous research studies and presented his findings at hospitals and society meetings. Most importantly, he delivers the highest-quality surgical care for our vascular patients.
To learn more about our vascular services, please call 641.494.5261 today or use our online form to schedule an appointment. Our vascular surgery patients come to us from Albert Lea, Algona, Belmond, Britt, Buffalo Center, Charles City, Clarion, Cresco, Emmetsburg, Forest City, Garner, Greene, Hampton, Iowa Falls, Lake Mills, Mason City, New Hampton, Northwood, Osage, Waverly and close-by cities and towns.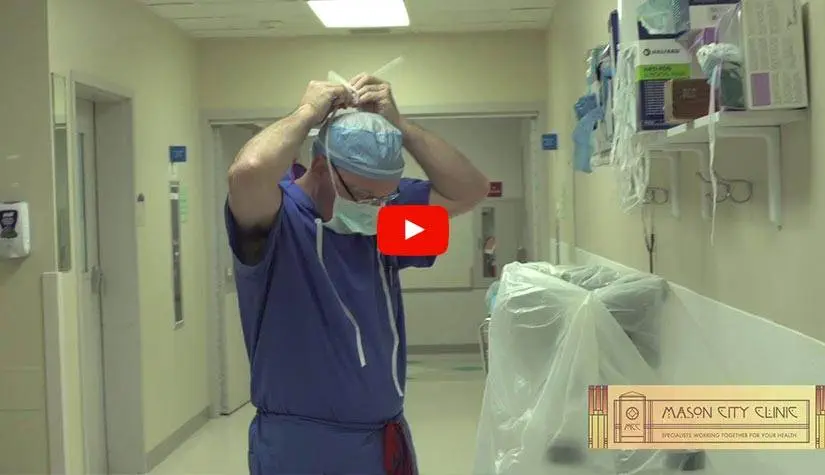 Request an Appointment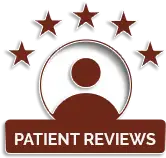 Physicians in
Vascular Surgery