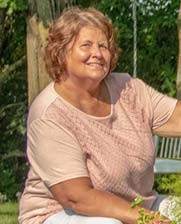 I Wanted To Dance Up A Storm At My Two Daughters Weddings, And I Did!
"We have a lot of flower gardens on our acreage, and I was having problems kneeling to weed. I couldn't walk long distances anymore and it was painful to get in and out of the car, walk up and down the stairs. Simple everyday tasks were hard. Eventually I was limping and in a great deal of pain." said Sheryl Borcherding of Emmons, MN.
Sheryl went to Dr. Michael Scherb, a board certified orthopedic surgeon at the Mason City Clinic, and discovered the problem was her left hip. She scheduled a hip replacement surgery.
"Within 3 weeks of my surgery I was completely off of pain meds and I didn't have to use my walker in my house," said Sheri.
"I am so thankful for Dr. Scherb. He is kind and caring, and I appreciate his expertise helping me get my life back to where it was before."
"My main goal was to dance up a storm at my two daughters weddings which were six months apart, and I did."
When Sheryl was in pain she avoided going outside. It was frustrating for her. Said Sheryl, "Now it's a joy to come outside and work in my gardens."