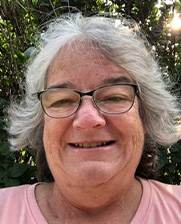 Charles City Woman Finds Relief From Sleep Apnea Symptoms and CPAP mask with New Procedure Called Inspire Therapy
Janet Stangl, 64, a retired administrative assistant from Charles City, was diagnosed with sleep apnea in 2006. Said Janet, "I was in the severe sleep apnea zone. I stopped breathing 30-50 times per hour during the night. I was prescribed the CPAP. I tried different masks. The face mask made me feel claustrophobic; the little mask under my nose ended up giving me sores in my nose and my teeth started to hurt because I was clenching my teeth. I just struggled with the CPAP, and I never had the "aha" moment when I felt 100% better."
Janet went to MercyOne North Iowa Ear, Nose, Throat and Sleep Medicine department at the Mason City Clinic and talked to Dr. Philip Lee who told her he thought they may have something that could help her. That something was the new Inspire Therapy treatment. She was eligible for the procedure and so Dr. Timothy Dettmer, an ENT physician performed it on her.
It takes about 2-3 hours. A stimulation wire is connected to the hypoglossal nerve under the chin, a second breathing sensor is placed along the rib cage, and the stimulator is inserted into the upper chest wall and connected to the sensors.
"I use a remote device to turn Inspire on when I go to bed and off when I wake up." Janet said.
During obstructive sleep apnea episodes, Inspire delivers mild stimulation to the nerve which controls her tongue, opening the airway and improving airflow.
"I had the Inspire therapy treatment done in February 2020. Now I can go all day and not feel tired. I have a lot more energy and I can do a lot more things with the added energy. I can make it through the day without a nap. Before my Inspire treatment, by mid-morning I would be tired. Now I am busy working on projects for the inside and outside of our house, and we are making plans to travel and be with our grandkids," Stangl said.