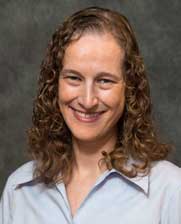 Sandra Leticia Reis Crosara, MD
Infectious Diseases
Fellowship: Infectious Diseases, University of Nebraska Medical Cernter, Omaha, NE
Residency: Internal Medicine, University of Iowa Internal Medicine Program, Des Moines, IA; Metro West Medical Center Internal Medicine Residency Program, Framingham, MA; ONucleo De Otorrino BH (Otolaryngology Residency), Belo Horizonte, Brazil; Biocor Insitute (Internal Medicine Residency), Nova Lima, Brazil
MD: Universidade Federal de Minas Gerais, Brazil
Member: American College of Physicians, Society of Healthcare Epidemiology, HIVMA and Infectious Diseases Society of America (IDSA)
"I chose ID as a specialty because it brings knowledge of a wide variety of diseases and public health issues. It touches the lives of people of all ages and from all geographic areas.
"I love having the opportunity to make a difference in the care of individual patients as well as work with a team of likeminded people in an organization as respected as Mason City Clinic. My style is to listen to people and educate them about treatments and options. I enjoy listening to people involved in care of patients, and to patients themselves. This helps me make a more accurate diagnosis and create a stronger commitment to treatment.
"I believe in patients' ability to make decisions and to comply with treatment and self-care, to change their own lives with the help of a good healthcare team such as ours."
In her spare time, Dr. Crosara enjoys hiking, swimming, scuba diving, reading fiction books, movies and music.