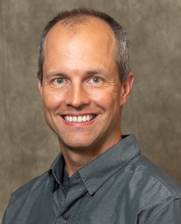 Matthew W. Fabian, DO
Bariatric Surgery
General Surgery Advanced Training: Bariatric Surgery and Gastroesophageal Reflux Disease
Board-Certified: General Surgery, American Board of Surgery
Fellowship Trained: Bariatric Surgery, University of MN, Minneapolis, MN
Residency: General Surgery, University of North Dakota, Grand Forks, ND
DO: A.T. Still University of Health Sciences, Kirksville College of Osteopathic Medicine, Kirksville, MO
"Since I was in elementary school, I have had an interest in food and nutrition and fitness. In college, I was passionate about learning more about how we can live a healthier life and prevent disease. In medical school, I chose general surgery for many reasons, not only because I loved studying human anatomy and physiology. I felt very comfortable in the operating room, and surgical skills came naturally to me. Also, I was attracted to the impact surgeons made alleviating suffering. I have been able to specialize in weight loss surgery and acid reflux surgery, which allows me to focus on the two areas I am most interested in: healthy lifestyle and minimally invasive surgery.
"It is so amazing to see the improvement from before to after surgery. After laparoscopic surgery for gastroesophageal reflux disease, patients note that their GERD is gone in the recovery room, usually with minimal pain. After weight loss surgery,  patients usually don't struggle with hunger and, most incredibly, they usually can stop their medications for obesity-related comorbidities such as diabetes, hypertension and high cholesterol.
"The part of my job that brings me the most joy is seeing happy patients who are grateful for a job well done. Many weight loss surgery patients and acid reflux surgery patients have been suffering for years with their condition, and after the recovery from surgery, they are feeling so much better.
"I love spending time with my wife and growing teenagers, and I have a lot of outdoor adventurous recreational interests. I am very interested in cycling. I grew up playing hockey and still love to play and watch. I love reading fiction and nonfiction. I pay close attention to technology, economics and philosophy, as well. It is my hope to do everything I can to make the world (locally, regionally, nationally, globally) the best place it can be."