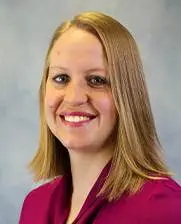 Taylor Huinker, ARNP
GI
Taylor received her Bachelors of Science in Nursing degree from University of Iowa in Iowa City, IA, and her Masters of Science in Nursing from Graceland University in Independence, MO.
Taylor became a nurse practitioner because it allows her to have patient interaction while also applying natural sciences. Taylor looks forward to providing care in Mason City and giving her patients a higher quality of life. She welcomes each patient encounter as an opportunity to help patients obtain a higher quality of life as well as a learning opportunity for herself.
In her free time, she enjoys spending time with her family, spending time outdoors, running and hiking.
Request an Appointment