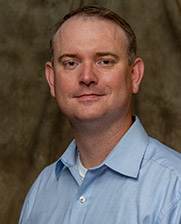 Michael Gerber, DNP-NP-C, PMHNP-BC
Psychiatry
Michael received his nursing degree from Central Methodist University in Fayetee, MO and went on to complete his Doctorate of Nursing at Family Nurse Practioner University of Missouri in Colombia, MO.
Over his years as a healthcare provider, Michael has seen the impact a person's mental health can have on their physical well-being and is looking forward to providing care to those who live in the community and surrounding area.
In his free time Michael enjoys doing meals on wheels, CPR education for staff, boy scouts, and churches, presentations on Burn and Stroke prevention to students, nursery volunteer at church, exercise (running, biking, swimming, disc golf), and family time.
Request an Appointment