Woman Finds Compassion and Caring When Seeking Medical Attention at the Mason City Clinic
"It was Thursday, April 6, and I was in screaming pain in my left ear," said Shawnet Healy, age 74. "I live in Albert Lea and I called the Mayo Clinic and told the person who  answered the phone about my horrible pain and that I needed to get in to see an ENT as soon as possible. She said, 'We can get you in in July'. I said, 'Do you honestly call that healthcare?'"
Said Healy, "We have a new MercyOne clinic in Albert Lea. I called and the lady who answered the phone at the Albert Lea clinic said they did not have an ENT in that day and asked if I would be willing to go to the Mason City location. I said yes and she gave me the telephone number for MercyOne's Mason City Clinic."
"I immediately called the Mason City Clinic and Angel answered the phone. I told her my story and the pain I was in. She said, "Can you hold for a minute?" When she came back on the line she asked, "Can you be here at 10:45 tomorrow morning?" I said I would be there no matter what it took."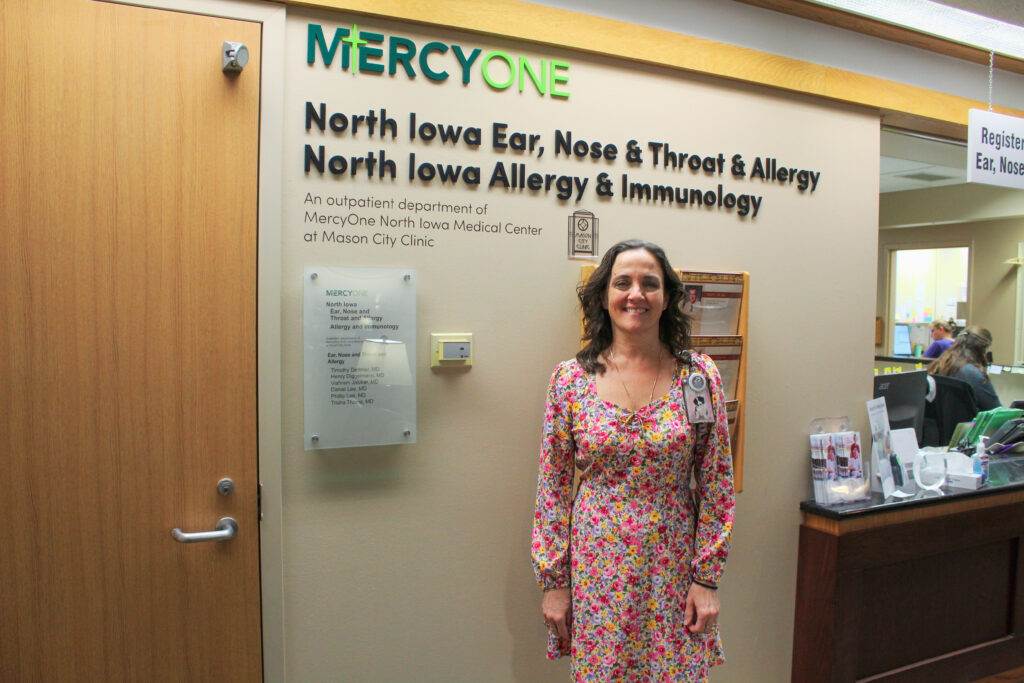 "It turned out that I had an abscess in my left ear canal to the point it looked like a boil. I got in to see Dr. Dettmer who tried to lance it and got me on medicine right away. I subsequently went back and saw Dr. Dettmer in Blue Earth. Everyone was great, and I was treated with 0.3% Ofloxacin Otic solution ear drops and 500mg oral Ciprofloxacin," said Healy.
"Angel heard the urgency in my voice. She heard my pain. I am a surgical technician and I've done scheduling for patients and I know what it entails. Angel went up and beyond and she didn't need to."
Healy said, "I got help the minute I contacted MercyOne in Albert Lea and even more when I contacted the Mason City Clinic, and encountered Angel.
Angel was listening. When you are dealing with patients and illness you need to have compassion. Mayo didn't care. At both the Albert Lea clinic and the Mason City Clinic, everyone I came in contact with cared. They cared at 100%. When a job matters to you, it shows."
"In my conversation with Angel I found out that we are both dog lovers and rescuers. On my way to my third and final appointment in Mason City, I passed Grandma's Sugar's Cupcakery. I got two dozen cupcakes to thank Angel for her help and made sure some were an ode to her dogs. The card I wrote read — Thank you Angel for everything you did. In turn she gave me a lovely thank you card that I still have."