The Joy And Benefits Of Running, As Told By Dr. Mark Lassise, Board Certified Neurologist and Psychiatrist
On the first day of medical school, I ran two miles and almost died. But I kept going and since that day I have completed more than 100 marathons all over the world, and in every U.S. state.
Running every day in medical school gave me a physical and mental break from the intensive scholastic demands on me. After medical school I did my residency at the Mayo Clinic and started doing 5 & 10 K races. My first marathon was during my first year of residency, in June 1981, in Minneapolis.
I am competitive for my age. I am at a qualifying time for my age group for the Boston marathon.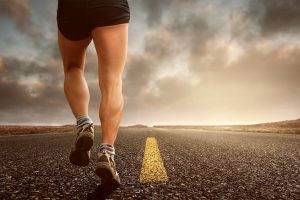 I have run marathons all over the the world from London to Paris, Stockholm and Berlin and in every state in the country. My hardest marathon was called the Whole Bear Challenge in White Fish, Montana. It's a hill run. My next marathon will be in Missoula, Montana, where I was born and raised. Runners World says it is the most beautiful marathon in the country.
The benefits to me of running are 3 things; I eat better; I sleep better; and I feel better. I miss it when I take time off from it.
One of the best parts of running for me is that I have been able to run races with my children. I ran the Maui marathon and my daughter beat me by several minutes. It's always a joy and pleasure to run marathons with one of my sons or my daughter.
Running is not for everybody, but it is a physical pursuit to get your mind off of everyday life stressors. So whether it is yoga, walking, biking, or swimming, it's something physical to take you out of yourself where you can exercise your body and mind.                                              
What I tell people is that the amount of exercise will be proportional to the amount of medication you need. A lot of my clients who exercise, need less medication.