New Psychiatrist Rene Duregger, MD, Joins Practice at the Mason City Clinic
Believes Normalizing Mental Illness Is Important To People Getting Help
Board-certified psychiatrist Rene Duregger, MD, recently joined the psychiatry practice at the Mason City Clinic of three psychiatrists and three nurse practitioners. Dr. Duregger received her medical degree from St. George's University School of Medicine in Grenada, West Indies. She completed her Psychiatry Residency at University of Kansas School of Medicine in Wichita, KS, as well as her Child Psychiatry Residency at University of Iowa School of Medicine in Iowa City, IA. Her clinical interests include ADHD, autism, depression, anxiety and PTSD.
Dr. Duregger first became interested in psychiatry during a medical school rotation in Internal Medicine. Said Duregger, "I was treating a patient who was bi-polar and who had just sprained both her ankles. I talked to her about her injury and mental health and how both were affecting her life. At that point, I realized my interest was more focused on her mental health.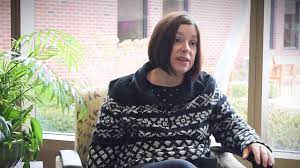 Duregger believes that as a country we are working on the stigma of mental illness; making efforts to normalize it. Said Dr. Duregger, "Mental illness is a health and medical issue no different than high blood pressure, cardio-vascular disease, diabetes. It affects a great percentage of the population. It can be managed with medication and talk therapy, and patients can get better."
Dr. Duregger sees an equal balance of adults and teens in her practice, and she does think there has been an uptick nationally in teen depression and anxiety due to many factors including social media.
According to Psychology Today social media can override kids judgement. "In early and middle adolescence (11-16) their brains are developing and they don't yet have the maturity to resist harmful peer influences. If a cruel post gets lots of likes, your child who is normally kind and thoughtful, can join in inadvertently participating in a bullying exercise. Alternatively they can find themselves the innocent victim of negative online attention and be too embarrassed to talk about it. This can deteriorate into serious mental health concerns. And it's not just the toxic content we need to worry about. When technology gets out of balance kids can squander opportunities for authentic connection and relationship building. They can shortchange other activities that promote their health and wellbeing. It can distract their attention from what matters most in their lives."
Dr. Duregger believes kids and teens don't have open communication about their issues. They are not sharing their pain so they are suffering in silence. Said Duregger, "Often times it is hard for kids and teens to connect when the demands on a family are high with everyone rushing from one thing to another." She believes meal time is a good time to help kids and teens feel comfortable sharing their day's experience and feelings in a safe environment.
According to Dr. Duregger a promising development in prescribing anti-depressants and anti-anxiety medication to patients is gene testing. "It allows us to see how a person's genes may affect medication outcomes. We can customize medications to patients for better outcomes."
Dr. Duregger keeps a quote on her desk which perfectly describes what she likes the most about her work. "It says, 'I am inspired by their resilience and honored to learn more about patients and be a witness to their life story.' It's why we all become psychiatrists," said Dr. Duregger. (quote by Shannon M Jans, MD, psychiatrist)