Meet Daniel J. Lee MD, 2nd Generation ENT Physician at the Mason City Clinic
"I was born and raised in Mason City, went to high school here, and then ultimately ended up going to St. Olaf College in Minnesota," explains Dr. Daniel Lee in this "Meet the doctor" video.  "I finished my training at the University of Iowa for both medical school and residency. As I was finishing my training, I knew I wanted to come back here to the Mason City Clinic, because my dad has been practicing here for the last three decades or so. And I just know that it was a great place where patients get excellent care, and it was a great opportunity to join the wonderful team here at the Mason City Clinic and join my father."
"My father has always been one of my greatest role models, in that he was always so well respected in the community and by his patients."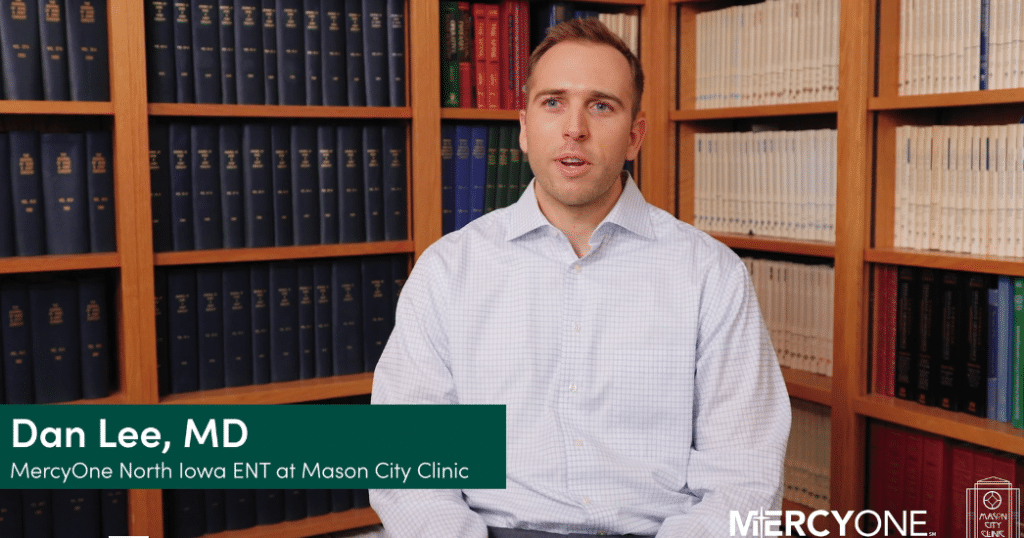 "[My father] would always put his patients first and they would often stop him while out in the community and thank him for the work that he did. And I always think that left a big impression on me. He's a great advocate for all of his patients and he treats them as if they were his family. And I think that, that's something that I wish to aspire to, in giving back to the community and helping them get over the illnesses that they have."
How to Keep Your Nasal Passages Healthy This Allergy Season
Leading into Spring Allergy season in Iowa here are a few tips from Dr. Lee on how to keep your sinuses and nasal passages healthy:
     *  In general, you can improve the health of the nose by keeping it moist.
     *  Irrigations and saltwater rinses once or twice a day can help reduce inflammation and irritation inside of the nose. That in turn can reduce the amount of inflammation and chronic, recurrent infections inside of the nose.
     *  For allergy related issues, an intranasal steroid spray, or an oral antihistamine, or even a referral to an allergist can be important to help prevent chronic diseases becoming more of an issue.
Dr. Lee received his Medical Doctorate in May 2016 from the University of Iowa Carver College of Medicine in Iowa, and completed his residency in Otolaryngology at the University of Iowa.