"Life-Changing" Procedure Helps This Mason City Man Breathe Easy At Night
"My wife said that I could suck the ceiling fan into my mouth based on my snoring each night," said Matt Dodge, 50, an insurance business owner in Mason City. "I would wake up every day feeling like I had the worse hangover of my life. I felt fatigued, and I would get really tired in the afternoon each day."
At age 40, Matt had an endoscopy and that is when he was diagnosed with sleep apnea.
Said Matt, "At first I was treated with the CPAP machine and it was just terrible — it was really bulky and cumbersome to use and to travel with which I have to do alot of for work. I didn't like it all. Then I was prescribed an oral appliance which worked fairly well, but our dog ate two of them. They are not inexpensive and so I just stopped the treatment altogether."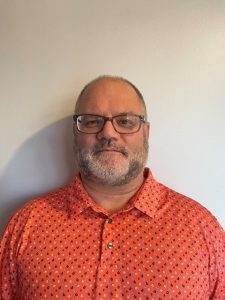 "My wife and I were ready to sleep in separate bedrooms due to my loud and constant snoring, until I heard about a minimally invasive surgery that helps people struggling with sleep apnea like me," said Matt.
The surgery Matt had is an upper airway stimulation. An implanted device senses your breathing patterns and delivers mild and painless stimulation to your hypoglossal nerve which controls movement of your tongue and other critical airway muscles keeping your airway open during sleep. You control the implanted system using a small, handheld sleep remote. The remote allows you to turn on the therapy before bed and off when you wake, increase and decrease stimulation strength and even pause during the night if necessary. Dr. Dettmer, a board certified ENT physician at the Mason City Clinic is the only doctor in the Mason City area that performs the procedure.
"Dr. Dettmer is one of the most empathic, concerned and transparent doctors I know," Matt said.
In 2017 Matt had the surgery and the implant put in. Said Matt, "It was probably one of the easiest surgeries I have ever had and recovered from. It has been "life-changing" for me. When I have it on my wife doesn't complain and when I wake up I feel rested. I can concentrate and multi-task. I feel totally different."