Heart Warming Photography to Brighten Your Holidays
The Great Escape of Nature Photography, as told by general surgeon, Dr. Harsha Jawardena
Fifteen years ago I had no idea how to take photographs. My oldest son started playing tennis on his high school's JV team. I wanted to take pictures of him playing. I was taking action shots, but they came out very blurry.
This is when I realized where the skill of the photographer comes in. I knew it wasn't the camera, it was me. So I did some research, bought a better camera, and joined a local photo club. I am now co-president of the local photo club.
When I bought a digital camera it was helpful because I was able to get the instant feedback that kind of helped me to refine my technique.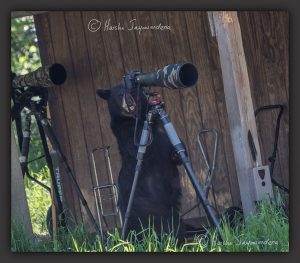 When I was growing up in Sri Lanka my parents were nature lovers and we went to national parks all of the time. I went bird watching in high school, and to the ocean to watch the rare turtles lay eggs.
I have been blessed to have traveled the world. I have been to the Artic to photograph the polar bears. I have been on photo safari trips to Africa four times; to Pantagonia, Argentina, Asia and New Zealand.
However, my favorite place to photograph is Yellowstone National Park in the wintertime. I have been there three times. The snow covers the park, and there is tremendous mist and geysers and less people. I think better photos can be taken there in the winter months.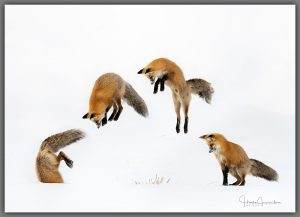 I don't like to go to popular places to photograph. I like to camp and take photographs – it certainly is not luxury travel.
Another one of my favorite things to do is photograph Alaska in the winter, Juno, Alaska specifically. We get dropped into a very remote area by a helicopter. There are no roads and we are on a mountain top where we can see wild flowers, ice scapes. We spend three days camping and taking photographs and then the helicopter comes back to get us.