Harvesting Hope: Mason City Clinic Employees Give Thanks and Give Back to North Iowa
In the spirit of community and thanksgiving, Mason City Clinic employees once again embraced the season by organizing their annual food drive and raffle for the Hawkeye Harvest Food Bank.
The Hawkeye Harvest Food Bank, established in the fall of 1981 as a community project, was born out of a growing need to address food insecurity in North Iowa. Currently 238,290 people in Iowa face hunger – and of them 68,990 are children.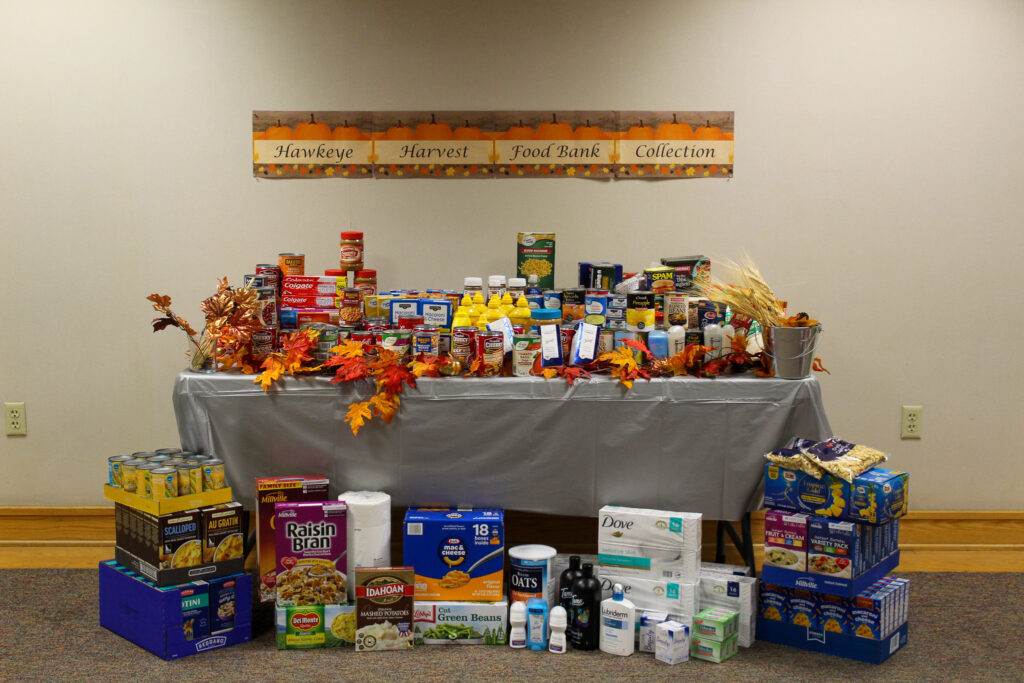 Today, the Hawkeye Harvest Food Bank stands as a symbol of hope and solidarity, providing vital support to individuals and families in the community facing challenges related to hunger.  From November 1st to the 10th, the clinic's employees dedicated their time and efforts to support this cause that has been at the heart of North Iowa for over four decades.
The Mason City Clinic Team donated a total of 348 items, each one representing a gesture of kindness and a step towards alleviating hunger in the community. From canned goods to essential pantry staples, the contributions were a diverse array of items that would go on to fill the shelves of the Hawkeye Harvest Food Bank, ensuring that those in need would have access to nutritious meals.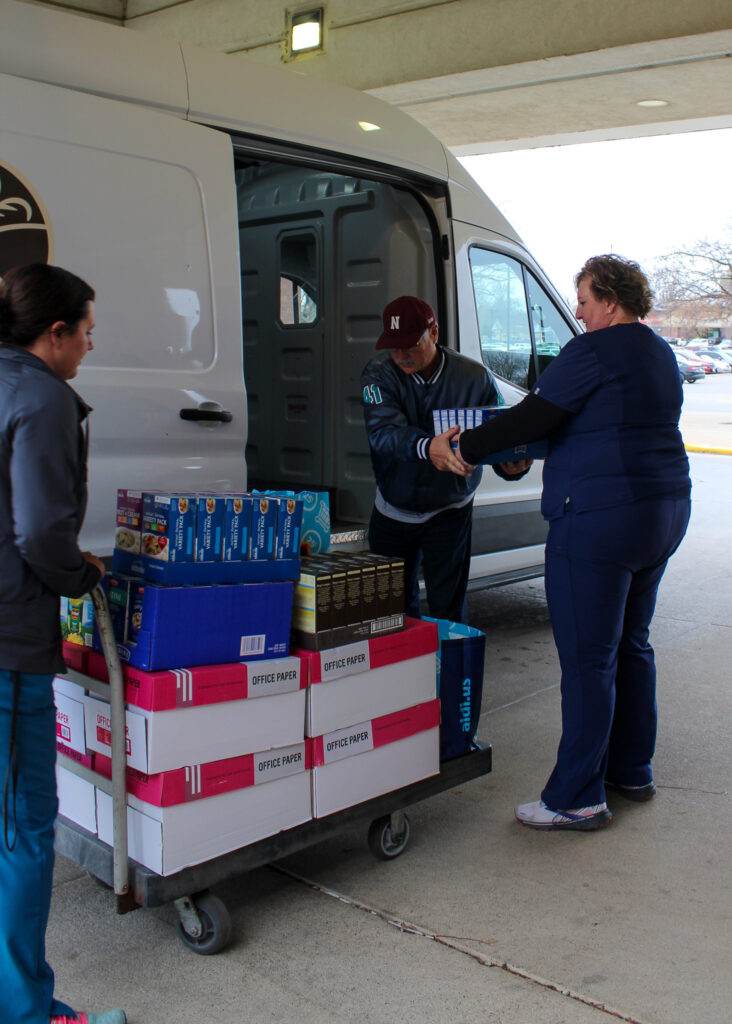 In addition to the food items, the team organized a raffle that raised $436. These funds enable the Hawkeye Harvest Food Bank to expand their reach and support more people in need.
For the individuals and families relying on the Hawkeye Harvest Food Bank, these donations represent more than just cans and dollars. They symbolize the warmth of community, the reassurance that in times of need, one can turn to neighbors, friends, and local institutions for support.
As Thanksgiving tables are set and families gather, the Mason City Clinic family takes pride in knowing that they have played a role in making this holiday season a little brighter for their neighbors. The clinic's involvement in these initiatives is a reflection of its core values, demonstrating that healthcare goes beyond clinical walls and encompasses the well-being of the entire community.
The Hawkeye Harvest Food Bank stands as a testament to the power of community-driven initiatives, echoing the timeless truth that when individuals come together with a shared purpose, they can address and overcome the most pressing challenges. Mason City Clinic, in aligning itself with this noble cause, reinforces the idea that a healthy community is one that cares for all its members, especially those facing adversity. We are reminded that, together, we can make a difference. If you would like to donate to a local foodbank go to https://foodbankiowa.org/