How to Get Rid Of Fat Under Your Chin
Submental fullness, also known as a double chin, is a condition that many people suffer with their whole lives. While excess fat under your chin does not usually signal a health problem, it can inhibit one's confidence and self-esteem. In years past, only major cosmetic surgery could remedy the problem but now there is an FDA-approved injectable that can permanently remove unwanted fat cells, without the risks associated with surgery or significant downtime.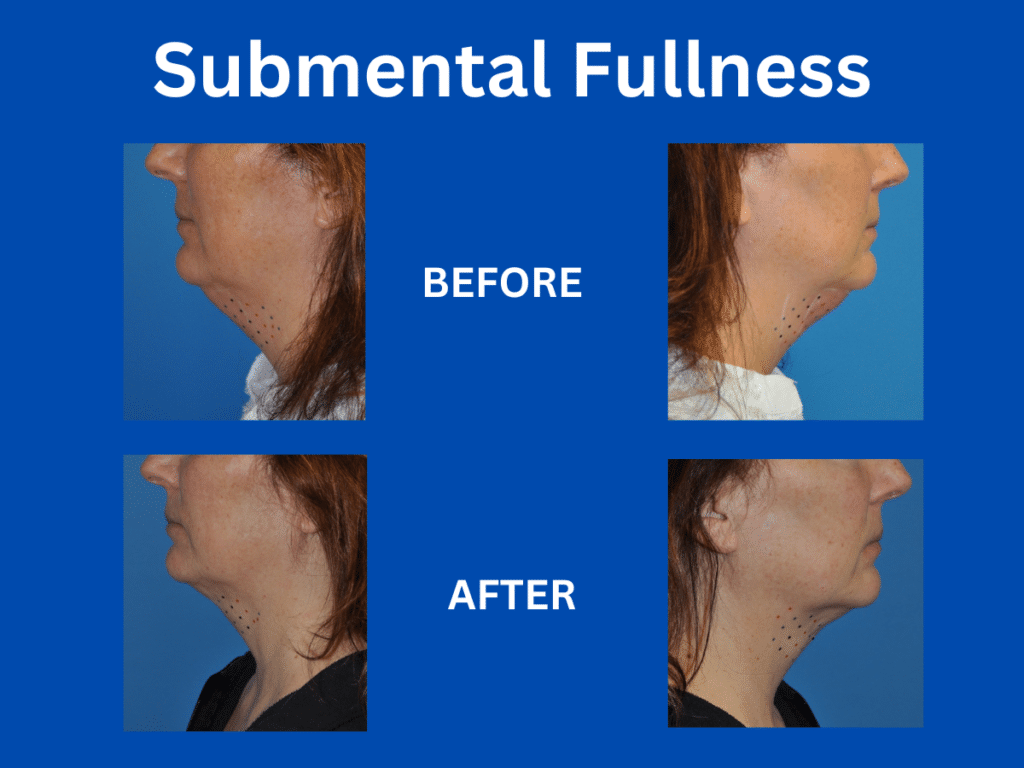 What Causes A Double Chin?
A double chin, otherwise known as "submental fullness" is caused by a layer of fat that has formed under the chin, and over time becomes substantial enough to form a wrinkle that creates the appearance of one or more extra chins. A double chin is typically associated with weight gain, but you don't always have to have excess weight to have one: genetics or looser skin resulting from aging may also cause a double chin.
1. Weight Gain
Weight gain is the most common cause of a double chin. When you gain weight, fat tends to deposit across the entire body including the face and under the chin. Depending on your body type, weight gain in and around your face can sneak up on you. If you have a larger frame, a few extra pounds around your hips or belly might escape your notice, until one day you turn sideways in front of a mirror and are unpleasantly surprised. A little bit of weight gain in the body can be easily hid by baggier clothing but there aren't many ways to hide weight gain in your face.
2. Aging and Lifestyle
Aging also can contribute to submental fullness because as we age, we lose collagen and consequently elasticity in our skin. Skin aging is a natural part of getting older, but there are certain factors that can hasten the process like poor diet, sun exposure, or smoking.
3. Posture
A person's posture while using our smartphones, laptops, and tablets, for example, can also alter their profile. We tend to look down and crane our necks to see what we're doing while using them, which is one of the worst postures possible for our neck and chin.
4. Genetics
Other factors outside of our control such as facial structure and genetics can also contribute to double or triple chin.
Ways To Reduce The Appearance Of Submental Fullness
There are a variety of ways to help reduce the appearance of a submental fullness such as neck and face exercises, lifestyle changes, and medical options. Physical exercise that works the muscles in your neck and face is good for you, but done alone instead of in conjunction with other treatment options, is unlikely to yield significant results.
Lifestyle changes, such as improving your diet and exercising regularly can reduce fat all over your body including your chin, while boosting your overall health as well. Recent scientific breakthroughs now offer an option for fat cells under the chin to be dissolved by natural processes non-surgically, thanks to a new FDA-approved pharmaceutical injectable applied in an office setting.
René Recinos, M.D. Ph D. explains, "For those people wanting to get rid of some fat under their chins, there is a good option that is available, called Kybella. It is a prescription medication that is injected, in an office setting, into the fat under the chin. It causes the fat cells under the chin to be dissolved by natural processes."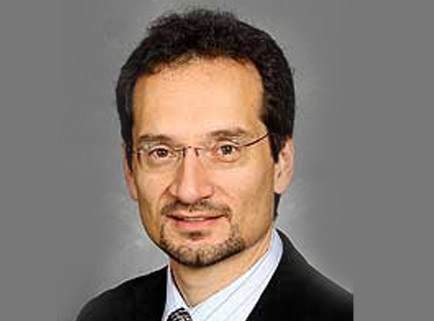 "Most people that undergo this treatment require between 2 and 6 monthly treatment sessions, for best effect. How many treatment session are needed depends on how much fat is present, and how much of an effect the person desires." says Dr. Recinos, Mason City Clinic Plastic Surgeon, certified for Kybella administration.
Possible Side Effects Of Kybella
As with any medical treatment, we need to look at the possible side effects of the treatment.
The most common side effects of Kybella include swelling, pain, numbness, redness and hardness of the tissue in the treatment area. More serious side-effects such as nerve injury, bleeding infection, trouble swallowing, hair loss and open sores from dead tissue in the injection site are rare but possible.
The best way to find out if you are a candidate for Kybella, is to consult with a trained doctor. Mason City Clinic's board-certified plastic and reconstructive surgeons are highly skilled and experienced. René Recinos, M.D. Ph D. has been certified for Kybella administration, and has used it with good success in his patients. For more information or to schedule a consultation, call 641-494-5360.