Denisa Hagau, M.D. receives 2023 MacGregor Award for Excellence
Denisa Hagau, M.D. has received the Mason City Clinic's 2023 MacGregor Award for Excellence. This award recognizes a Mason City Clinic physician who, in the opinion of her colleagues, goes above and beyond in service to patients, colleagues, and the community.
Dr. Hagau received her Medical Degree from University of Medicine and Pharmacy "Iuliu Hatieganu" in Romania. She completed her Internal Medicine Residency at Memorial Hospital of Rhode Island in Pawtucket, RI. She then completed her Cardiovascular Disease Fellowship at St. Elizabeth's Medical Center in Boston, MA.
Dr. Hagau has been a physician at the Mason City Clinic since 2016. Dr. Hagau is Board Certified in Internal Medicine and Cardiovascular Disease. Dr. Hagau has a strong foundation in general cardiology including the management of coronary artery disease, atrial fibrillation, valvular heart disease, cardiac disease in women and cardiovascular risk reduction. Her specific focus is noninvasive imaging, including echocardiography, nuclear cardiology and cardiac CT. Dr. Hagau is proud to be part of a strong Cardiology group that both invasive and non-invasive Cardiology care to Northern Iowa and Southern Minnesota.
Dr. Hagau and her husband, Dr. Radu Hagau, have 2 children: David and Vivien.
"We are proud and honored to recognize Dr. Denisa Hagau as the Mason City Clinic Physician of the Year. She is an outstanding clinician with an unwavering dedication to her patients, colleagues, staff, and community." Said Dr. Christopher Adams, President of the Mason City Clinic. "Physicians like Dr. Hagau are the reason why the Mason City Clinic continues to the lead the charge in delivering top-level medical care to north Iowa and southern Minnesota. We congratulate her on receiving this well-deserved award."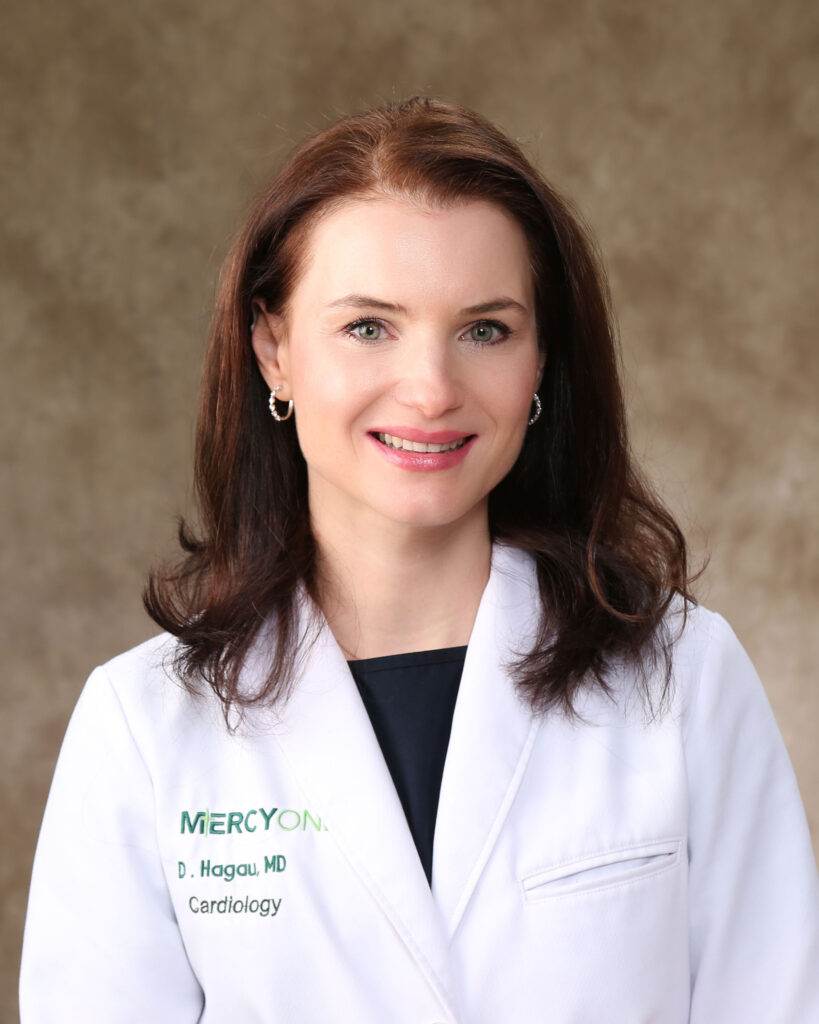 Dr. Hagau shared: "I am very honored and consider this as an award for my entire family. As with everything in life, it takes a team effort. I wanted to thank my colleagues who nominated me for this award as well as our entire staff for their endless support.
I believe in patient-centered care. I listen to my patients to understand their concerns and respect their unique situations. Together, we create a personal care plan that meets their needs so they can get back to doing the activities they love."