Clear Lake Man Treated Successfully For Atrial Fibrillation
Credits Cardiologist Dr. Michael Spooner For Managing His Care So Well
In late 2019, Vern Toohey, 59, of Clear Lake, was having very rapid heartbeats and feeling exhausted. Said Vern, "I couldn't walk across the house without feeling really tired."
Vern, a coop grain elevator manager, married with a daughter and two granddaughters said it came on gradually.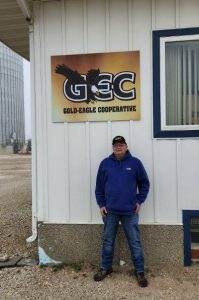 Said Vern, "I didn't think much of it. I thought I was just getting older and tired. "I went to my primary care provider, Kelly Christianson, ARNP, at Hancock County Health System in Britt. She said my heartbeat was very rapid and referred me to Ami Frohling, APRN, who subsequently referred me to cardiologist Dr. Michael Spooner at the Mason City Clinic. Dr. Spooner diagnosed me with atrial fibrillation or AFib."
Atrial fibrillation is the most common cardiac arrhythmia. Approximately 2.7 million people in the United States are affected. If untreated, it could lead to blood clots, stroke, heart failure and other heart related complications.
Dr. Spooner recommended Vern have a cardiac ablation which is a medical procedure used to correct heart rhythm problems (arrhythmias). A cardiac ablation uses heat or cold energy to create tiny scars in the heart to block irregular electrical signals and restore a typical heartbeat. Said Vern, "It seemed to be working, but then at a follow up appointment, Dr. Spooner discovered it hadn't completely worked. My heart rate was still rapid."
According to Dr. Spooner, "Sometimes AFib ablation patients will need a second ablation. In Vern's case, the second and third procedure we performed was a combined procedure called a Convergent Ablation. The first part of the procedure for Vern was performed surgically at MercyOne North Iowa on the outside of the heart chamber and the second ablation that I performed treated the veins on the inside of the heart. It was this combination that ultimately led to the patient's success."
Said Vern, "It worked 100%. I am fine now. I am good as I was way before my AFib symptoms started interfering with my life. I can do anything I want to. I play a lot of golf. My job can be very physical, but I can do anything I need without losing breath and pep. I can keep up with my granddaughters. I am still on one medication, Metroprolol, as a precaution."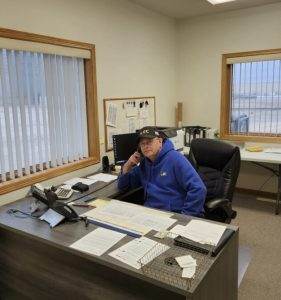 Said Vern, "I didn't think I'd feel like this again. I told Dr. Spooner, 'I am glad you were you.' "Dr. Spooner is very personable and explains things very well. He is an outstanding doctor and took tremendous care of me."