An Enlarged Prostate Causes Urinary Outflow Obstruction For Men
Now A New Minimally Invasive Procedure Being Offered With Great Results At MercyOne North Iowa Urology Specialty For Men With Chronic Symptoms
Harold Pagel, 67, of Elder, Iowa, a retired saw mill worker and great grandfather, would need to get up nearly every hour during the night to go to the bathroom.
Said Harold, "I just thought that it was a part of getting older." It wasn't until he had surgery to replace an artery that his doctor noticed how long it took Harold to drain his bladder. "My doctor told me to get this looked at," he said.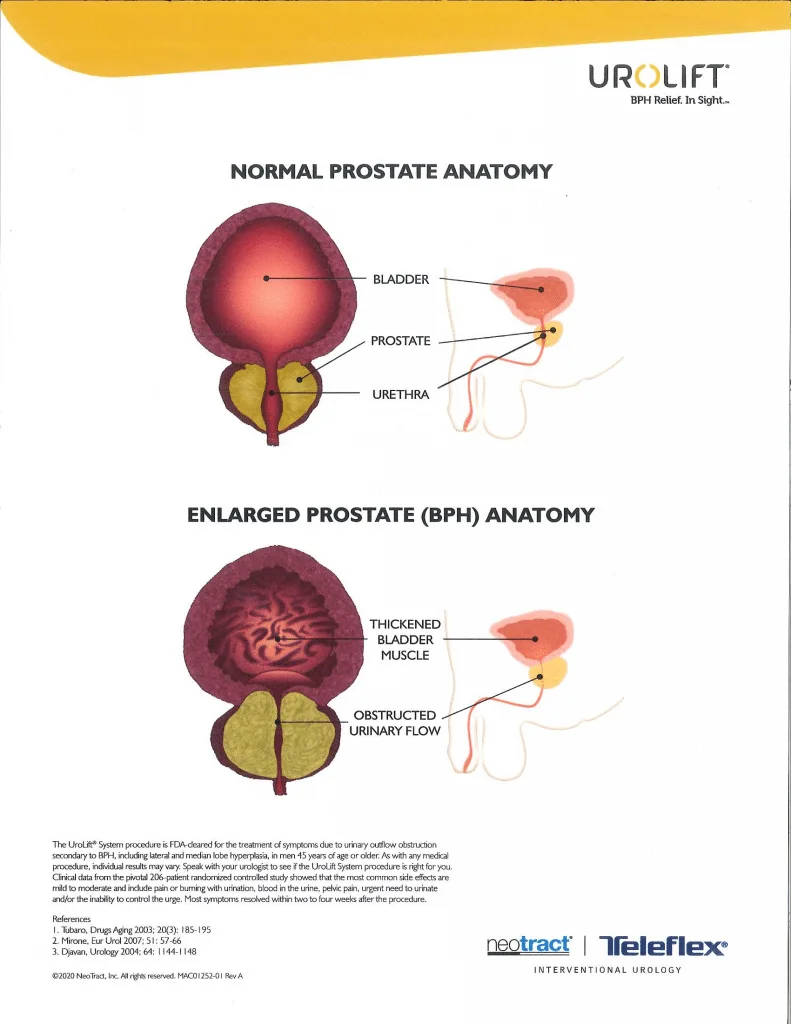 Harold met with Mason City Clinic urologist Steven Thoma, MD, who diagnosed Harold with Benign Prostatic Hyperplasia (BPH), or enlarged prostate, a very common condition for men as they age. BPH can cause uncomfortable and chronic symptoms such as frequent or urgent need to urinate, especially at night, difficulty starting urination, weak urine stream, and/or an inability to completely empty the bladder.
Now a new minimally invasive procedure called UroLift is being offered and performed by Dr. Thoma for men with BPH with great results and little or no side effects. Dr. Thoma is the only urologist in 70 miles of Mason City to perform UroLift which uses permanent implants to act like window curtain tie-backs to hold the lobes of an enlarged prostate open. Patients recover from the procedure quickly, and return to their normal routines with minimal downtime.
Said Harold, "It was an outpatient procedure. It went really well. Now I get up once during the night to go to the bathroom and that is it. I get better sleep now."
Said Dr. Thoma, "The UroLift System has an excellent safety profile and provides men suffering from an enlarged prostate a beneficial first-line treatment alternative to drug therapy or more invasive surgery. Importantly, the UroLift System provides fast and meaningful relief from BPH symptoms, improving overall quality of life for our patients."
Medication is often the first line therapy for BPH but relief can be inadequate and temporary. Side effects of treatment can include sexual dysfunction, dizziness and headaches, prompting many patients to quit using the drugs. For these patients, the classic alternative is surgery that cuts or ablates prostate tissue to open the blocked urethra. While current surgical options, such as the 'gold standard' surgery, Transurethral Resection of the Prostate (TURP), can be very effective in relieving symptoms, they can also leave patients with permanent side effects such as urinary incontinence, erectile dysfunction and retrograde ejaculation (dry orgasm).
Click here to listen to Dr. Steven Thoma talk about BPH and the Urolift procedure.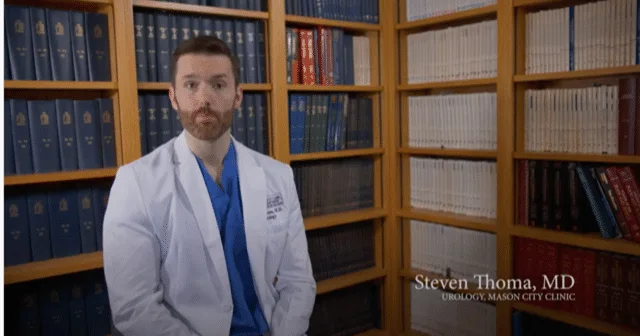 Learn more about BPH, read our free guide by clicking here.